Automation– Automation is the process due to human input in technological applications being replaced by the technology itself. In this article, we'll particularly talk about IT automation.
Types of Automation
Basic Automation- This is used to automate basic everyday tasks like shared messaging systems, business process management, etc in organizations.
Process Automation- This is used to streamline and manage business processes. This gives a boost to the proper functioning and productivity of any organization.
Integration Automation- This is used to make machines mimic the tasks humans do. This is done by defining the rules for the machine. eg- digital workers or software robots.
Artificial Intelligence (AI) Automation- This is the most advanced form of automation. Here the machines can make decisions by themselves based on their past experiences. Eg- virtual assistants in customer service or voice assistants like Siri and Alexa.
What is IT Automation?
IT Automation is also called infrastructure automation, in which an IT professional's manual work is replaced by repeated processes created by a set of instructions. Automated software tools and applications require very less human input. The ultimate goal is to reduce human interaction with computers. With IT automation software are able to repeat instructions and processes and perform actions and free IT professionals from those works. Due to its immense benefits nowadays, more and more companies are switching over to IT automation to reduce human workload and costs.
Automation also helps in virtualized networks and cloud services as it provides faster services with improved speed, security, and performance. Due to automation IT industry can rectify its errors more efficiently and quickly. However, organizations have to update the automated features in their system from time to time as automation does not change by itself it remains static from time to time. Hence it has to be updated by an IT professional from time to time.
Recently the use of artificial intelligence and machine learning has increased in the automation field to create more evolved and intelligent automation systems. This helps automation to be performed in unpredictable scenarios. But it is in the initial stage, in the future, it will be more prominent. The entire automation in the future will depend on artificial intelligence (AI) only.
Nowadays many and many applications of the IT industry are shifting towards automation but the most prominent areas where IT automation is used are-
Network configuration and management
Security and Configuration
Resource configuration and management
Working of IT Automation
IT automation works by software tools that perform actions based on the set of instructions when triggered externally.
For example in Microsoft Windows PowerShell- The cmdlets and variables are combined in a script in order to mimic the instructions given by the administrator. The administrator types one line at a time in the command line interface(CLI) and uses a virtual machine to create a backup process. The IT automation tools perform actions by following instructions line by line. This is very beneficial for replacing every day's manual work.
Another type of IT automation is enterprise class. These tools trigger actions in response to thresholds or conditions. These are advanced IT automation tools that can perform intelligently. These can even work in any configuration of systems and can recognize changes even if they are unauthorized and unexpected and can automatically take corrective measures.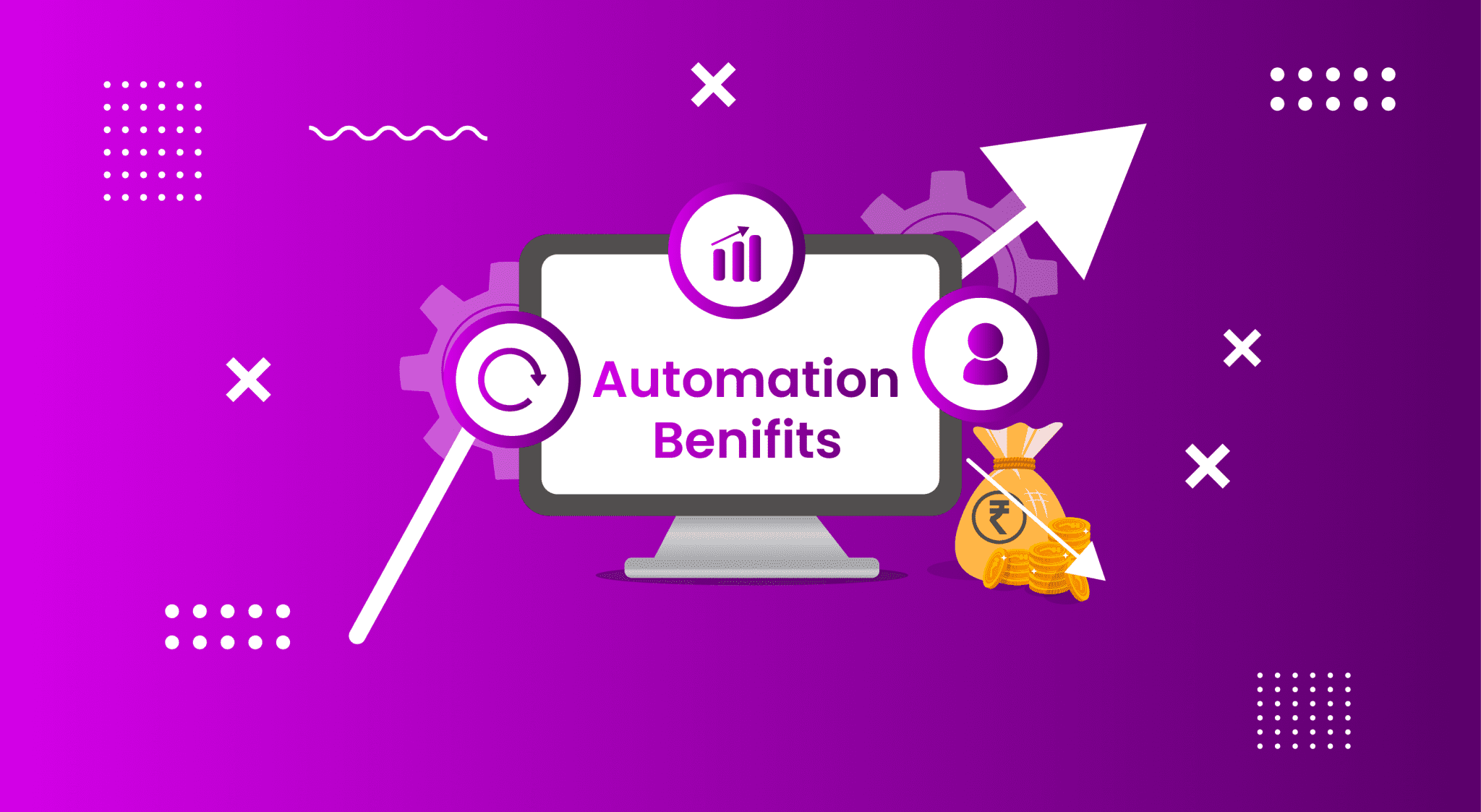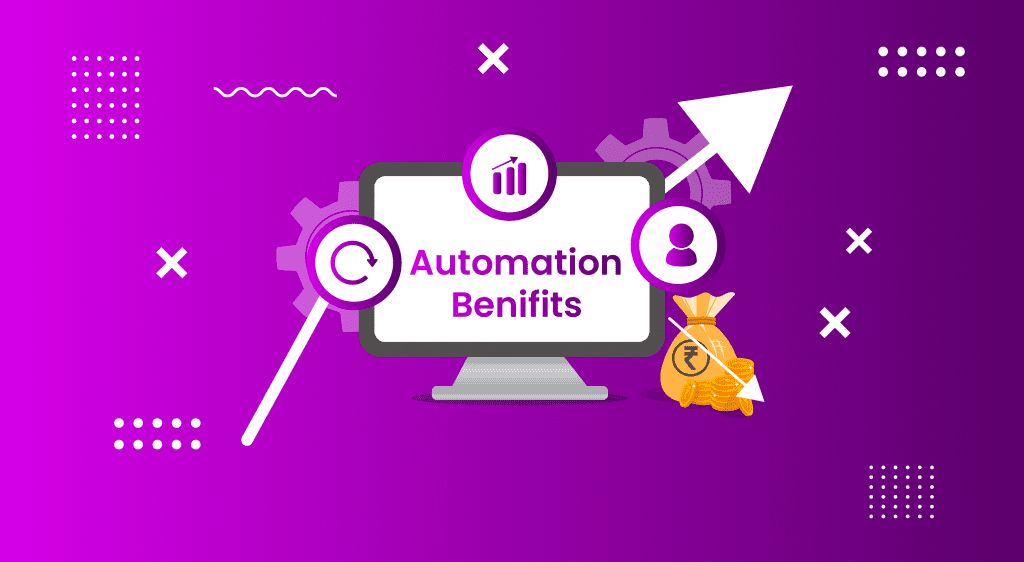 Benefits of IT Automation
Reduced expenditure – Automating repeated tasks will reduce a lot of workforces and extravagant resources and maintenance costs. This way a company saves a lot of costs and hence this gives a boost in the revenue.
Backup and disaster recovery – Backup and recovery systems are automated. The system communication is monitored.
Beneficial in numerous IT fields – Due to its fast delivery and better performance it has become very useful in virtual networks, cloud services, and some operating systems.
Automating everyday repetitive monotonous processes – Everyday manual business processes are automated like doing configuration changes on a server and typing a command in the CLI-IT operations, etc. Employees can now concentrate on other productive activities required for the growth of an organization.
Increase in productivity– IT automation tools make the entire processes streamlined and optimized. This elevates the workflow of an organization.
Disadvantages of IT Automation
Static nature- As the automation runs on human instructions only hence in emergency situations where flexibility or change is required it won't work well as it will work according to the instructions as it was instructed earlier only.
Very expensive- Automation saves a lot of money but on the other hand automation tools and their setup, themselves cost a lot. Hence IT companies have to be very cautious in selecting their automation tools whether they will handle a major part of the employees' work or not. If the automation tools just perform a few tasks or a few times then it's not worth spending.
Automation errors- Automation reduces the chances of human errors but there can be errors in the automation systems or automation setups. This could be more fatal than human errors as the system will not able to correct it and would continue. Hence it's very important for IT professionals to test the automated system correctly at the time of installation and also afterward from time to time.
Major IT Automation Suppliers
System Center 2016 Orchestrator and Service Manager
Microsoft Windows PowerShell
Broadcom
BMC Software's BladeLogic Server Automation
Progress Chef
Puppet
SaltStack
HashiCorp
Conclusion
In order to take technology to the next level and optimize the manual inputs in it IT automation is required. IT automation has helped the IT industry as well as other industries to reduce human input and involvement and advance its functionalities to produce results more efficiently. Through this IT industry has saved a lot of money as there's no need for employees and extravagant resources for many repetitive tasks. Also, the tasks are performed more efficiently and faster without human errors. All these factors give a boost to a company's ROI.